School Concerts
Introduce your students to the excitement and wonder of classical music with concerts that are designed especially for children and performed by members of the Chicago Symphony Orchestra! Choose from two different series: Once Upon a Symphony for Pre-K or Elementary School Concerts for grades K-8. Tickets and school bus transportation are free for groups from Chicago Public Schools. 
Visit the FAQ page found here for more information about buses and our Safe and Sound Covid Protocols. 
Once Upon A Symphony (for Pre-K)
Presented in Symphony Center's intimate Buntrock Hall, Once Upon a Symphony weaves chamber music performed by members of the Chicago Symphony Orchestra with storytelling, sets, costumes and multimedia to create a captivating and magical introduction to live music for children aged 3-5.
Once Upon a Symphony is created in partnership with Chicago Children's Theatre.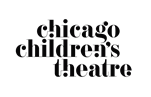 Elementary School Concerts (for grades K-8)
These fun, educational and engaging full orchestra performances take place in historic Orchestra Hall and often include elements of theater, dance or multimedia that complement the music. 
Upcoming School Concerts
Fee-Fi-Fo-Fum! Climb up the beanstalk in this unforgettable version of the fairy tale that emphasizes Jack's creativity and persistence.
Explore more
This virtuosic concerto for orchestra and animated film zooms inside orchestral instruments to discover how sound is made.
Explore more

Explore more on Experience CSO
Youth Education Program Sponsor