Family Matinees
For over 100 years, the world-renowned Chicago Symphony Orchestra has performed fun and imaginative concerts for children at Symphony Center. A cornerstone of the CSO's offerings for young people today, Once Upon a Symphony and Family Matinees showcase symphonic masterworks and incorporate theater, dance or multimedia to help deepen audience engagement with the music.
Once Upon A Symphony (for ages 3-5)
Presented in Symphony Center's intimate Buntrock Hall, Once Upon a Symphony weaves chamber music performed by members of the Chicago Symphony Orchestra with storytelling, sets, costumes and multimedia to create a captivating and magical introduction to live music for children aged 3-5.
Once Upon a Symphony is created in partnership with Chicago Children's Theatre.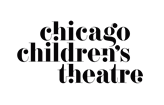 Family Matinees (for ages 5+)
Perfect for families with children ages 5-12, these hour-long performances take place in historic Orchestra Hall and often feature actors, dancers and multimedia. Additionally, parents can access online resources to help prepare for the performance, including learning guides and custom playlists.

Upcoming concerts
Fee-Fi-Fo-Fum! Climb up the beanstalk in this unforgettable version of the fairy tale that emphasizes Jack's creativity and persistence.
Explore more
This virtuosic concerto for orchestra and animated film zooms inside orchestral instruments to discover how sound is made.
Explore more

Explore more on Experience CSO