Montgomery and the Blacknificent 7
Dec 3, 2023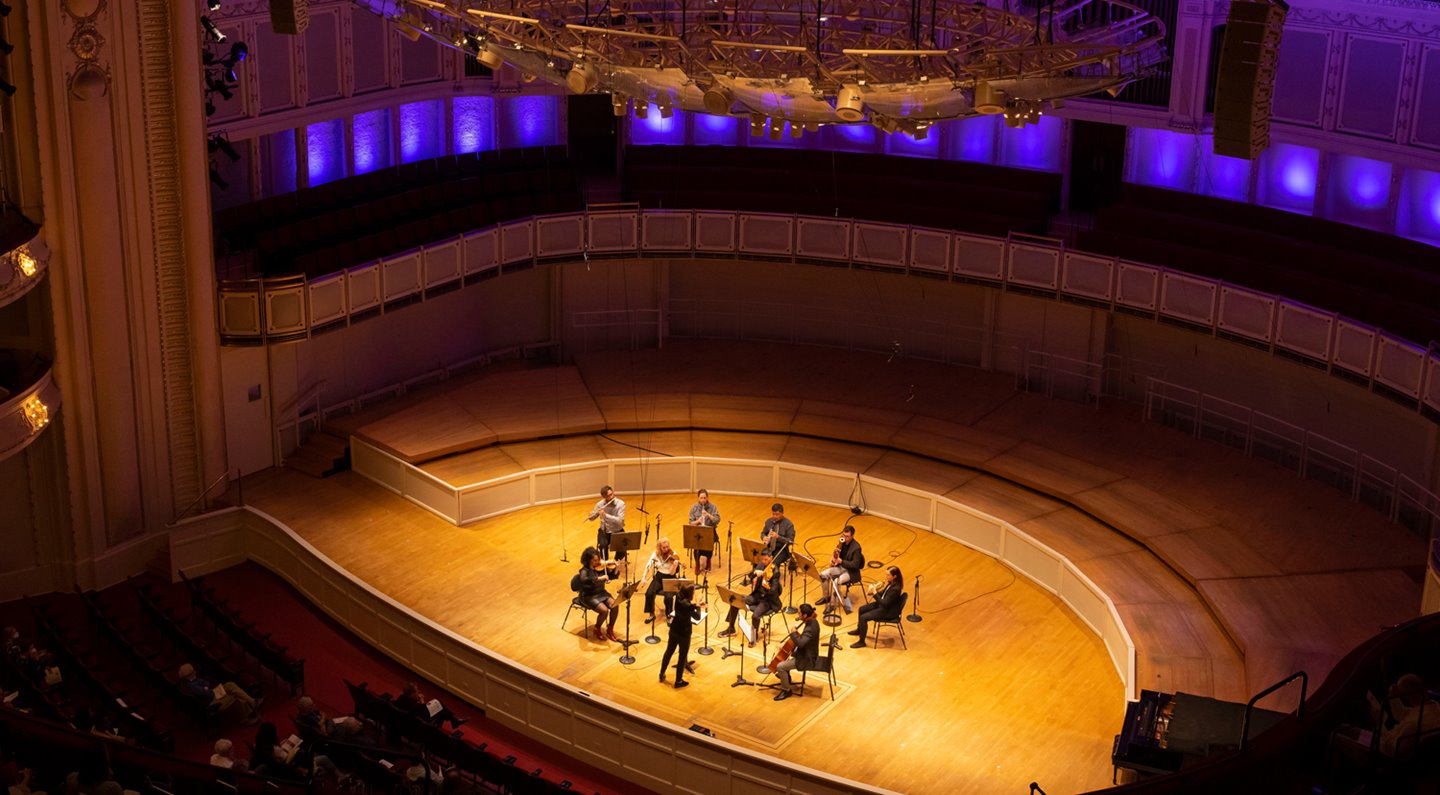 Overview

Curated by Mead Composer-in-Residence Jessie Montgomery.
Please note that this program includes content intended for mature audiences.
Composers
Program
In Response to the Madness
The United States Welcomes You [World Premiere, CSO MusicNOW Commission]
Performers
Mead Composer-in-Residence
Composer and bass-baritone
Extras
Enhance your concert experience with these additional events.
No additional ticket required.
---
Preconcert Panel at 3 p.m. in Grainger Ballroom
Discover more about "The Modern Artist Collective" featuring members of the Blacknificent 7 in a preconcert panel. LaRob K. Rafael, artistic director of Hearing in Color and WFMT host and producer, hosts a discussion with members of the Blacknificent 7.
Presented by Chicago Humanities in collaboration with the CSOA.
---
Afterparty in the Rotunda
Hosted by the CSO African American Network, enjoy a casual afterparty and meet-and-greet with the artists and discover new ways to immerse yourself in the imaginative musical worlds of today's most innovative composers.